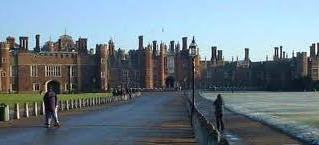 London Green Belt Way
[Home] [Route GBW] [Planning a Walk] [Route Access by Public Transport] [OS Grid & Post Codes] [Accommodation] [Links] [Accessibility] [Olympic Park Diversion] [News]
London Green Belt Way, 2012 Olympic Park Diversion Loop
This is a 26 mile diversion loop from Enfield Lock continuing south for 11 miles along the Lee Valley Walk to the 2012 London Olympic Park, then north north-east for another 11 miles via Centenary Walk to High Beach in the centre of Epping Forest. The loop is completed by following the route of the London Green Belt Way backwards for 4 miles from High Beach to Enfield Lock.
Click HERE for a map of the Olympic Park Diversion Loop.
Follow the link to London 2012 for more details about the 2012 Games and the London Olympic Park.
Copyright @ Sean.Davis 2010 All rights reserved.