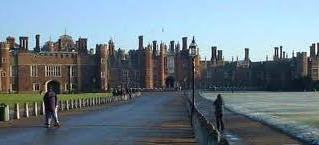 London Green Belt Way
Photos of Stage 11
Toot Hill to Blackmore (7.5 miles)
The stage starts in the middle of the village of Toot Hill just north of the Green Man Pub at the junction of Mill Lane and Toot Hill Road. The route is almost completely off-road and gently undulating following the Essex Way to and through Greensted and onto Chipping Ongar. We divert off the Essex Way to take in some of the sights and history of this old town. On leaving Chipping Ongar we rejoin the Essex Way for a short distance, before leaving it for one last time, then follow St Peters Way through High Ongar and onto the finish at Blackmore. With some of the photos below you can click on them to view a larger image.
Green Man pub and a novel letterbox at Rose Cottage Toot Hill.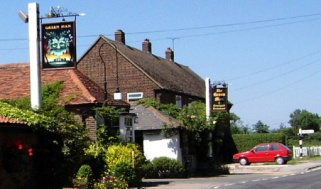 The Start at Mill Lane - the weight is all that is left of Toot Hill Mill.
Footbridge near Greensted.
Barn converted to Cottages at Greensted.
Greensted Church and a 12th Century Crusaders Grave.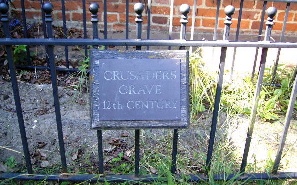 Greensted Church Spire gets re-slated in 2005 & Steplejack, Peter Harknett.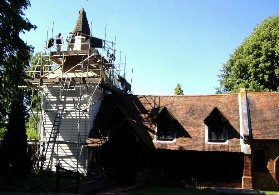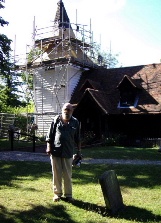 Chipping Ongar Castle.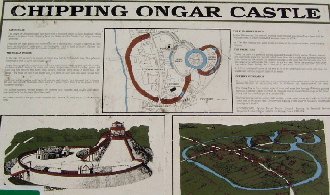 Joseph King Plaque on a building in High Street, Chipping Ongar.
Chipping Ongar Church.
The path towards Blackmore Church & nearby Walks Sign - click for a larger image.
St Lawerence & Church Street Blackmore.
Bull In on Church Street, Blackmore.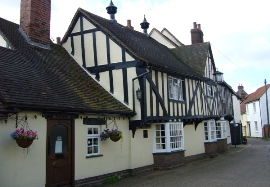 Blackmore Post Office.
Copyright @ Sean.Davis 2010 All rights reserved