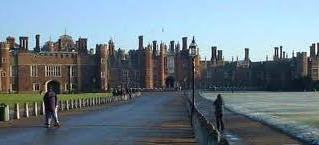 London Green Belt Way
Photos of Stage 11
Epping Station to Chipping Ongar (7.7 miles)
From Epping Station, we follow the Essex Way for our whole route. Thru' fields and an ancient track to Coopersale Street, then across fields to Gernon Bushes Nature Reserve. Cross over the M11 and go in a straight line towards Toot Hill. Thru' Toot Hill village and fields to Greensted and onto Chipping Ongar. Two videos at YouTube, one by John Rogers and a second by voxley19, both cover this whole walk.
We join The Essex Way at Epping Station.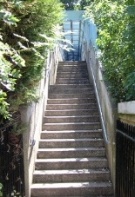 Stewards Green Lane - an Ancient Track.
Direction sign at Coopersale Street.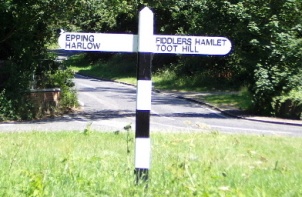 Theydon Oak Pub at Coopersale Street.
House at Coopersale Street with very interesting tree growth forming its front porch.
Large field on Essex Way after Coopersale Street.
Coopersale Church.
Gernon Bushes Information Board - click for a larger image.
Village sign on The Green at Toot Hill.
Green Man pub and a novel letterbox at Rose Cottage Toot Hill.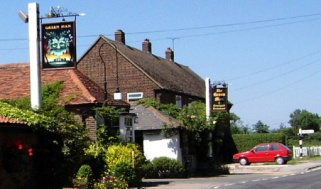 Mill Lane - the weight is all that is left of Toot Hill Mill.
Footbridge near Greensted.
Barn converted to Cottages at Greensted.
Greensted Church and a 12th Century Crusaders Grave.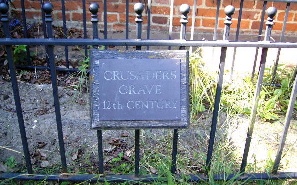 Greensted Church Spire gets re-slated in 2005 & Steplejack, Peter Harknett.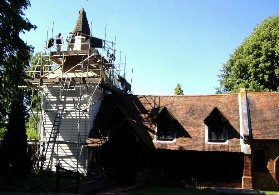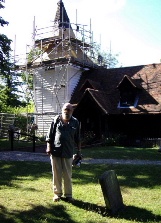 Chipping Ongar Castle.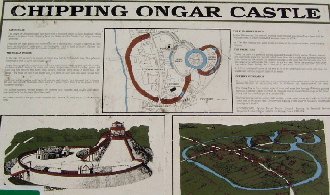 Joseph King Plaque on a building in High Street, Chipping Ongar.
Chipping Ongar Church.
Copyright @ Sean.Davis 1995 - 2020 All rights reserved