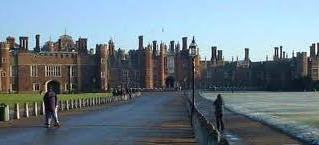 London Green Belt Way
Photos of Stage 16
Lullingstone Park to Tatsfield (12.7 miles)
Starts on the Darent Valley Path just south of Lullingstone Visitors Centre and continues south along the Path for almost five miles passing through the villages of Shoreham and Otford. There is one diversion of the Path just before Otford. At Otford the route also joins the North Downs Way, but diverts off the Way to take in Chevening Church and Park. Shortly afterwards following the Pilgrims Way along narrow country lanes, then back onto the North Downs Way, before diverting off-road again to Tatsfield. With some of the photos below you can click on them to view a larger image.
Lullingstone Park Visitors Centre.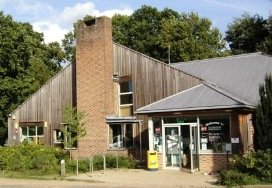 The Shop & Restaurant inside Lullingstone Park Visitors Centre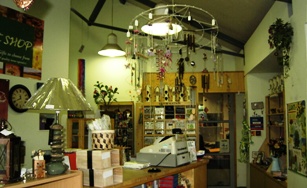 The stile at the Start of the Stage.
Castle Farm permissive path notice - click for a large image.
Water Powered Windmill at Castle Farm, Shoreham.
Darent Valley Walk towards Shoreham.
Lavender Field at Castle Farm.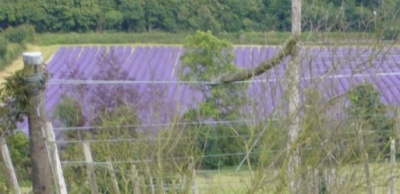 Along the River Darent into Shoreham Village.
Shoreham Council notice dated 1965 next to River Darent - click for a larger image
Water House, Shoreham & the plaque to artist, Samuel Palmer.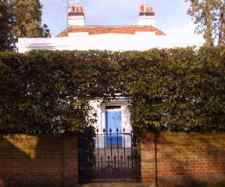 Shoreham Bridge & War Memorial.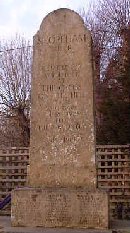 Flint Cottage, Shoreham.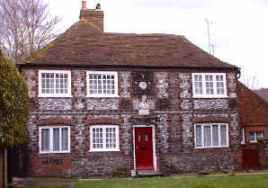 The Jolly Ostler at the Kings Arms pub.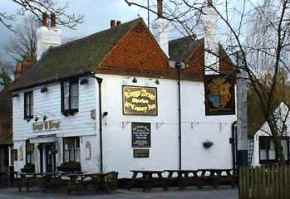 Cross on Shoreham Hill from the churchyard of St Peter & St Paul.
The path onto Shoreham Golf Club.
Filston Way sign near Shoreham and Filston Farm.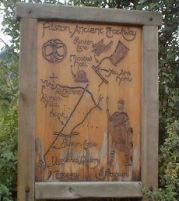 Forge House Restaurant plus a sundial above a shop at Oyford.
Duck Pond and Church at Otford.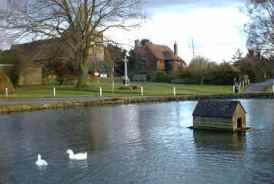 Remains of Otford Palace.
Part of Otford Mosaic.
The Crown at Otford.
Otford Model of the Solar System - click for a larger image.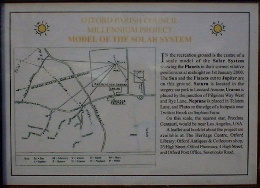 A Thatched House with Birds at Dunton Green.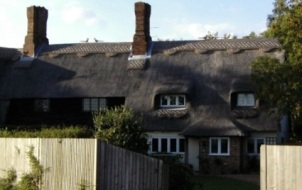 Walks through Chevening Park sign and Pilgrims Way.
The Post Box and the Church at Chevening.
Chevening House.
View on Climb after Chevening.
Joggers on the Pilgrims Way after Chevening.
The North Downs Way along Chestnut Avenue and novel paintings on the house at Mole End.
Footpath from Tatsfield Church to Westmore Green.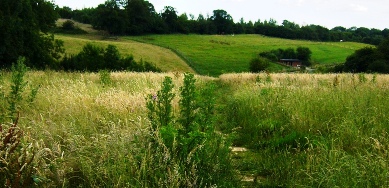 The Finish of the Stage at Westmore Green.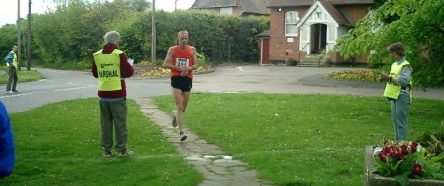 Copyright @ Sean.Davis 2010 All rights reserved