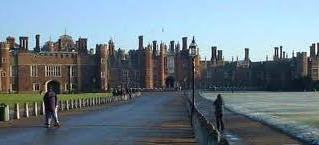 London Green Belt Way
Photos of Stage 16
Dartford Station to Shoreham Station (11.4 miles)
We follow Darent Valley Path thru' Dartford, Central Park & past Brooklands Lake. Thru' the villages of Darenth, Farningham & Eynsford. A big climb up past Eagle Heights & drop back down past the Roman Villa remains. Then past Lullingstone Castle. Lullingstone Park Visitor's Centre, Shoreham Castle Farm and thru' fields to and thru' Shoreham village to finish near Shoreham Station.
The path to Brooklands Lakes and another going between lakes.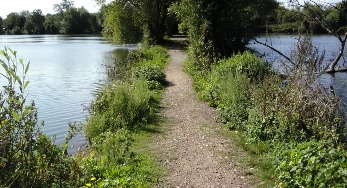 The Darent Valley Path along the edge of Brooklands Lakes.
Remains of an old mill, on the Darent River, next to the path.
Horses in a field next to the Darent Valley Path.

Under the A2.
Footbridge near Hawley Mill, plus Darent Valley Path goes under M25.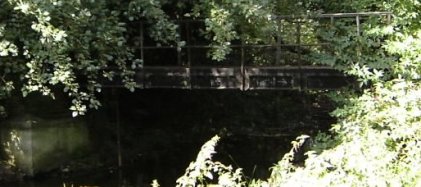 Graffiti on the M25 pillar.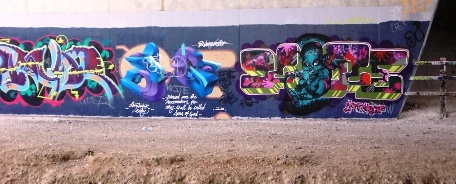 The Chequers pub at Darenth.
St Margarets Church on Darenth Hill.
Narrow path and steps after Darenth Hill.
Darent Valley Path towards South Darenth. The tall chimney is that of South Darenth Mill.
Viaduct and The Bridges Pub at South Darenth.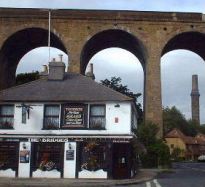 Cattle Screen across the River Darenth at Farningham.
The Old Manor House at Farningham - once home to Captain Bligh.
The Old Mill at Farningham.
Family Butchers at Farningham,
Sparepenny Lane.
Monument to Flight Lieutenant James A. Paterson - click for a larger image.
Eynsford Castle from Sparepenny Lane.
No chance of getting lost here?
Eynsford Ford, Church of St Martin of Tours and The Watermark Restaurant.
Eynsford Viaduct and a jogger on Lullingstone Lane.
Lullingstone Roman Villa - click on the sign to read.
Flag flying over Lullingstone Castle.
Lullingstone Castle.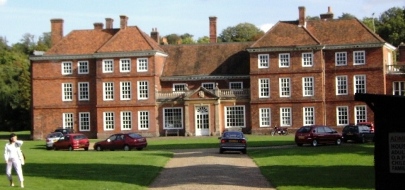 Lullingstone Church.
River Darent Path past Lullingstone Castle.
Carved Bench next to the river in Lullingstone Park.
Carved Tree & Fish next to river.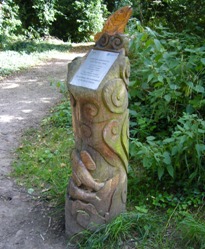 The Darent Valley Path at Lullingstone.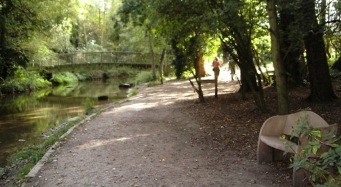 Lullingstone Park Information Board.
Lullingstone Park Visitors Centre.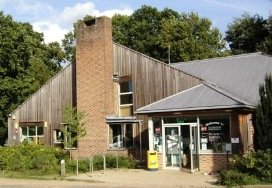 The Shop & Restaurant inside Lullingstone Park Visitors Centre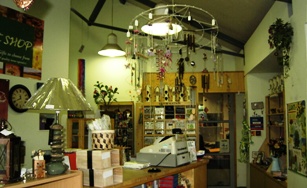 Stile at Lullingstone Visitor Centre.
Castle Farm permissive path notice - click for a large image.
Water Powered Windmill at Castle Farm, Shoreham.
Darent Valley Walk towards Shoreham.
Lavender Field at Castle Farm.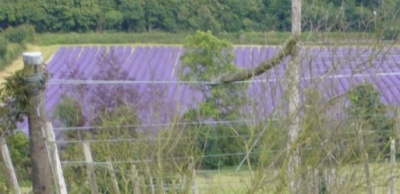 Along the River Darent into Shoreham Village.
Shoreham Council notice dated 1965 next to River Darent - click for a larger image
Water House, Shoreham & the plaque to artist, Samuel Palmer.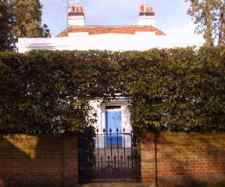 Shoreham Bridge & War Memorial.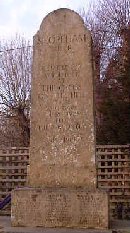 Flint Cottage, Shoreham.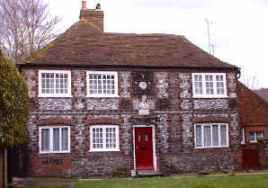 The Jolly Ostler at the Kings Arms pub.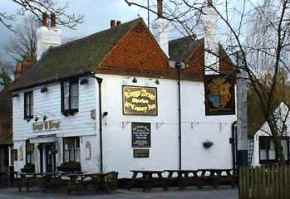 Cross on Shoreham Hill from the churchyard of St Peter & St Paul.
The path onto Shoreham Golf Club.
Filston Way sign near Shoreham and Filston Farm.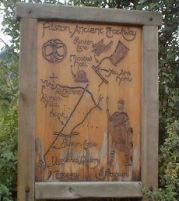 Copyright @ Sean.Davis 1995 - 2020 All rights reserved