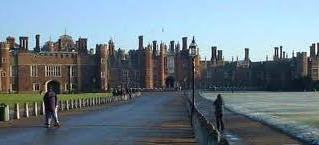 London Green Belt Way
Photos of Stage 17
Shoreham Station to Westmore Green, Tatsfield (11.1 miles)
Follow Darent Valley Path across Darent Valley Golf Club, but where it turns left we continue straight on to quaint village of Otford. We join the North Downs Way & also soon rejoin the Darent Valley Path. At Dunton Green say goodbye to the Darent Valley Path for the last time. After half a mile we divert from the North Downs Way to take in Chevening Church and Park. Later we follow the Pilgrims Way along narrow country lanes, then back onto the North Downs Way, before diverting along the Tandridge Border Path thru' Park Wood Golf Club and past the lonely old St Mary's Church to the finish at Westmore Green.
The path onto Shoreham Golf Club.
Filston Way sign near Shoreham and Filston Farm.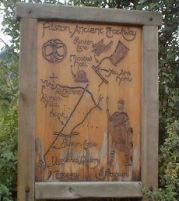 Forge House Restaurant plus a sundial above a shop at Otford.
Duck Pond and Church at Otford.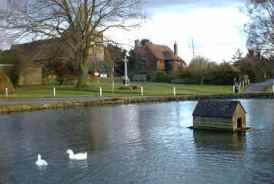 Remains of Otford Palace.
Part of Otford Mosaic.
The Crown at Otford.
Otford Model of the Solar System - click for a larger image.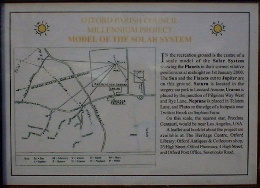 A Thatched House with Birds at Dunton Green.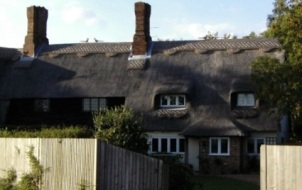 Walks through Chevening Park sign and Pilgrims Way.
The Post Box and the Church at Chevening.
Chevening House.
View on Climb after Chevening.
Joggers on the Pilgrims Way after Chevening.
The North Downs Way along Chestnut Avenue and novel paintings on the house at Mole End.
Footpath from Tatsfield Church to Westmore Green.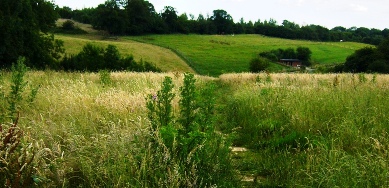 The Finish of the Stage at Westmore Green.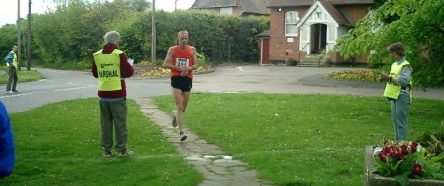 Copyright @ Sean.Davis 1995 - 2020 All rights reserved