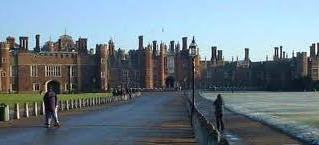 London Green Belt Way
Photos of Stage 20
Box Hill & Westhumble Station to East Clandon (10.4 miles)
From the start we climb thru' the village of Westhumble and up onto the Downs behind Denbies Vineyard. Here we join the North Downs Way and follow it for almost 8 miles. There are great views over the vineyard and to the south. We pass the impressive St Barnabas' Church, and few Second World War pill boxes. From West Hanger picnic area we continue along the North Downs Way for just over half a mile, then turn right to go north and gradually downhill off the Downs. On the descent enjoy the views of West London and Heathrow Airport to the right and Woking in front. You can also stop off for refreshments at the Tillingbourne Brewery at Old Scotland Farm. It's a beautiful route, but be warned, it's hilly.
Old Barn & Post Box at Chapel Farm.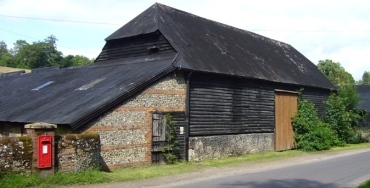 West Humble Chapel.
Entrance to Denbies Farmhouse.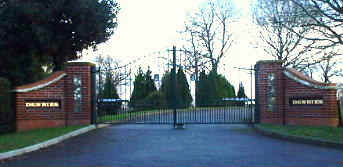 St. Barnabas sits high on Ranmore Common.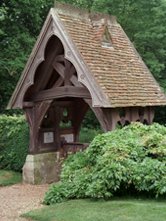 Hackhurst Down Noticeboard.
Gate on Netley Heath on a wet day.
Drove Road, an Ancient Track.
Happily plodding along at Netley Heath. But which way now?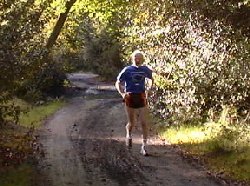 Footpath Netley Heath.
Concrete waterhole left by the Canadian Soldiers after World War II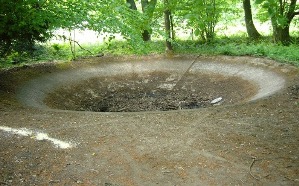 The Path to West Hanger.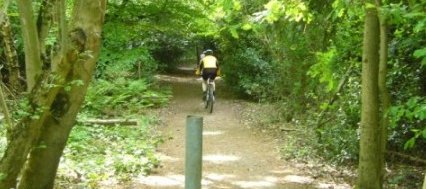 Across Staples Lane at West Hanger.
West Hanger.
Copyright @ Sean.Davis 1995 - 2020 All rights reserved