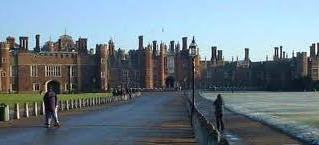 London Green Belt Way
Photos of Stage 21
East Clandon to Walton Bridge (12.45 miles)
We pass thru' the picturesque village of East Clandon, then thru' the Ryde Estate where we join the Fox Way and stay with it to Walsham Lock. Along lanes past Ockham to the historic village of Ripley. We follow a path across Ripley Green then turn left to join the River Wey Navigation at Walsham Lock. We follow the Wey, mainly surrounded by green open space and pasture, thru' West Byfleet, New Haw, Addlestone and Weybridge to Thames Lock. Our route then joins the Desborough Cut to finish on the River Thames at Walton Bridge. The route is mainly flat and can be muddy underfoot going thru' the Ryde Estate.
Into East Clandon Village.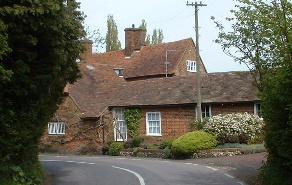 The Queens Head Pub at East Clandon.
Through East Clandon Church.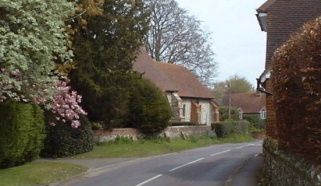 East Clandon Church
Some of the many old houses at East Clandon.
Left into Ripley Road.
The Tithe Barn & Tithe Barn Cottages, East Clandon.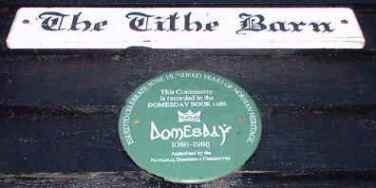 Under the railway bridge on Ripley Road before the Ryde Estate.
Our path joins The Fox Way in the Ryde Estate.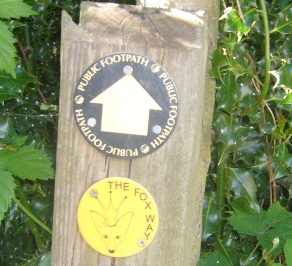 Up & over the A3 before Ripley.
Towards Ripley.
Ripley Village..
Drakes Restaurant, Ripley.
Ripley Green,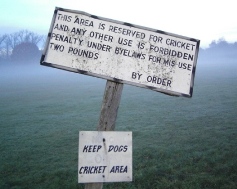 Lane / Path from Ripley Green to Walsham Lock.
Walsham Lock on the Wey Navigation.
Newark Priory, a short walk upriver from Walsham Lock.
Pyrford Lock and the narrow road bridge over the Wey.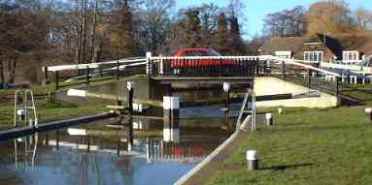 The Anchor Pub at Purford Lock.
Nation Trust sign at Parvis Wharf - click for a larger image.
Walking on Water at Parvis Wharf.
Narrow-boat under rail bridge on Wey Navigation.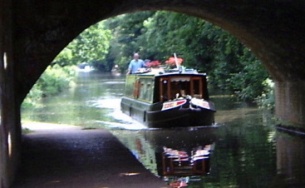 Sign to Basingstoke Canal.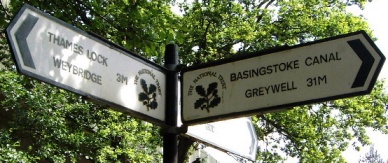 Footbridge from the Wey Navigation to the Basingstoke Canal.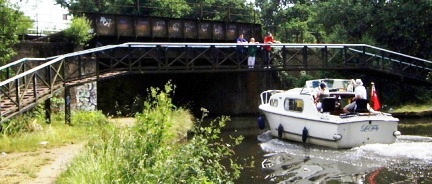 Wey Navigation under the M25.
Luckily the huge M25 bridge soon turns west on its way around London.
New Haw Lock and its Keeper's House.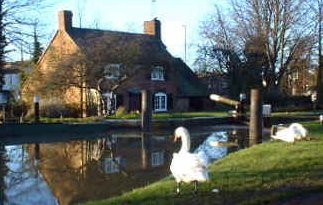 Approaching Coxes Mill,
Kids taking the plunge on a hot day at Coxes Lock,
Black Boy Bridge takes us over the Wey Navigation.
The path after Black Boy Bridge.
The Round House near Black Boy Bridge.
Weybridge Lock.
Under the newer Wey Bridge.
Looking back to the old Weybridge.
Boathouses along the Wey at Weybridge.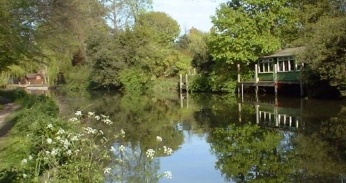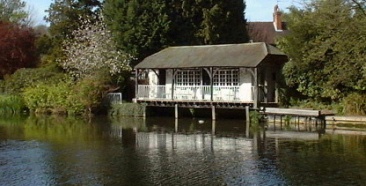 Thames Lock & View from the footbridge over it.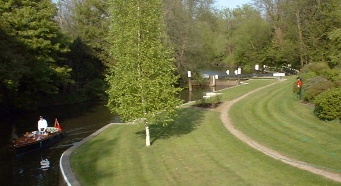 Footbridge over the natural River Wey and between houses soon after.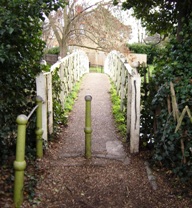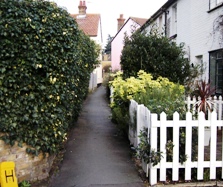 The Old Crown at Weybridge.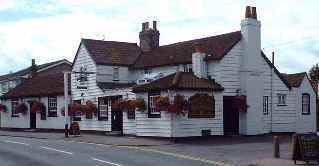 Some signs nearby at Monument Green, Weybridge.
Monument Green, Weybridge.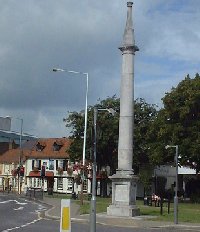 Weybridge Ladies Amateur Rowing Club.
Shepperton Ferry leaves from the Weybridge Bank of the Thames.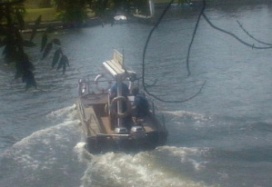 The Thames Towpath along the Desborough Cut.
A car on the Desborough Cut.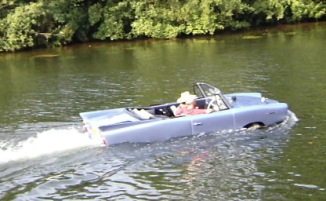 Cowey Sale on the approach to Walton Bridge.
The picnic area and snack bar at Walton Bridge.

Rivermen and their boats near Walton Bridge.
Boat Trips from Walton Bridge.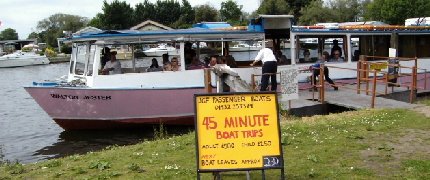 Walton Bridge at the end of the stage. Note: The bridge has been replaced by a newer bridge since I took this photo.
Copyright @ Sean.Davis 1995 - 2020 All rights reserved