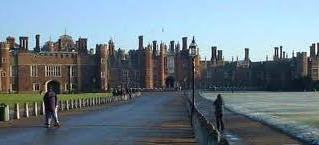 London Green Belt Way
Photos of Stage 5
Great Kingshill to Chipperfield (13.4 miles)
The stage starts at Great Kingshill and follows footpaths and country lanes to Chipperfield. Places we pass through include Little Kingshill, Little Missenden, Shardeloes, Old Amersham, Latimer and Flaunden. There are a few tough climbs through the Chiltern Hills. With some of the photos below you can click on them to view a larger image.
The start from The Green at Great Kingshill.
A gate looks to block the way shortly after the start.
However there is a gap on either side.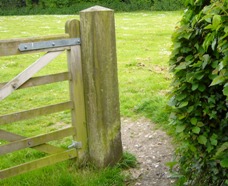 Cockpit Hole at Great Kingshill.
Old French Chateau at Little Kingshill
The South Bucks Way.
Across Little Boys Heat towards Little Missenden.

Bridleway before Little Missinden.

The Jacobean Manor House and a Carved Signpost, Little Missenden Village.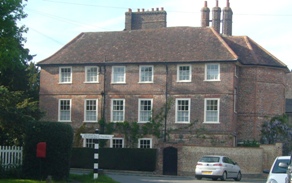 Bearded Man shows the way through Little Missenden.
The Parish Church of St John the Baptist & Little Missenden House.
Shardeloes House from Misbourne Valley.
Amersham Market Hall, Lock-up, Pump and Domesday Plaque.
St Marys Church, Amersham
River Misbourne flows under Badminton Court.
Steep climb from Old Amersham to past the Martyrs Memorial.
Raans Farmhouse.
Footpaths through Chiltern Forest.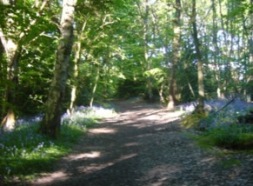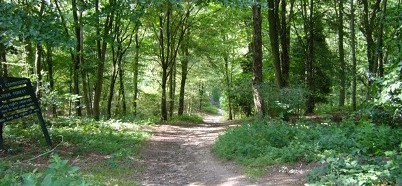 Latimer House, Farm & Lake from Chiltern Forest.
Kissing gates on the descent to Latimer Farm.
The path across Latimer Farm & shortly after the view back across the Chess Valley.
The Memorials on Latimer Village Green.
Old Village Pump at Latimer Green.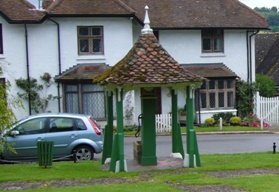 Climb up after Latimer Village and view across Flaunden Bottom.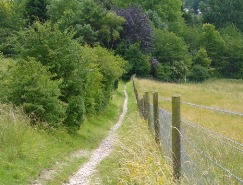 Footpaths to Flaunden.
The lane to Flaunden Church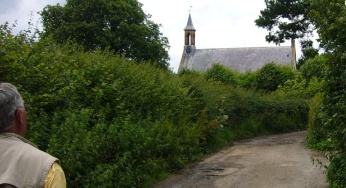 The Church of St Mary Magdalene, Flaunden.
Public Highway sign from Flaunden to Latimer - but it's only a footpath see below.
Green Dragon Pub and look what peers over the hedge from its beer garden.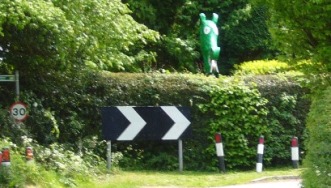 Windmill pub on the way into Chipperfield.
Chipperfield Green at the Finish of the Stage.
Copyright @ Sean.Davis 2010 All rights reserved