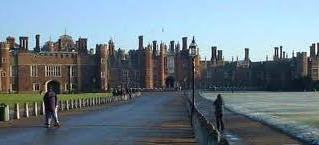 London Green Belt Way
Photos of Stage 6
Old Amersham to Chipperfield (8.1 miles)
A tough walk through the rolling Chiltern Hills taking in the Chess Valley, Chilterns Way, Hertfordshire Way and Chipperfield Common. Starts in Old Amersham, near St Mary's Church with a big climb up to pass Martyrs Memorial, then more of the same through Chiltern Forest, Latimer, Flaunden and Chipperfield Common to finish at the Two Brewers Inn, Chipperfield
Amersham Market Hall, Lock-up, Pump and Domesday Plaque.
St Marys Church, Amersham
River Misbourne flows under Badminton Court.
Steep climb from Old Amersham to past the Martyrs Memorial.
Raans Farmhouse.
Footpaths through Chiltern Forest.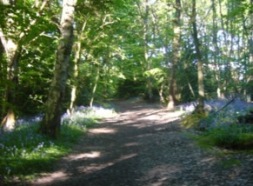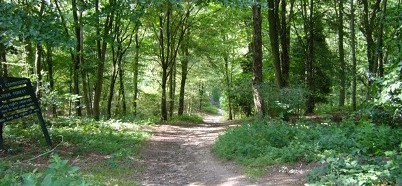 Latimer House, Farm & Lake from Chiltern Forest.
Kissing gates on the descent to Latimer Farm.
The path across Latimer Farm & shortly after the view back across the Chess Valley.
The Memorials on Latimer Village Green.
Old Village Pump at Latimer Green.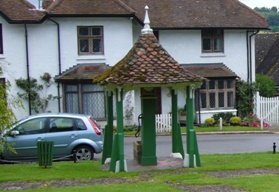 Climb up after Latimer Village and view across Flaunden Bottom.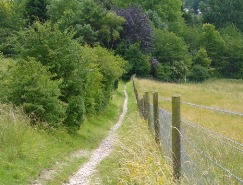 Footpaths to Flaunden.
The lane to Flaunden Church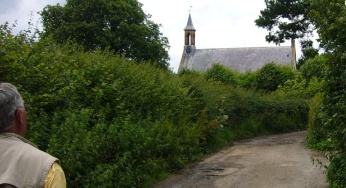 The Church of St Mary Magdalene, Flaunden.
Public Highway sign from Flaunden to Latimer - but it's only a footpath see below.
Green Dragon Pub and look what peers over the hedge from its beer garden.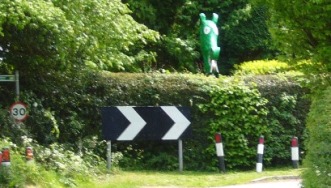 Windmill pub on the way into Chipperfield.
Chipperfield Green at the Finish of the Stage.
Copyright @ Sean.Davis 1995 - 2020 All rights reserved