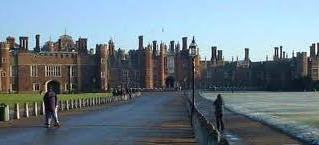 London Green Belt Way
Photos of Stage 1
Hampton Court Palace to Staines-upon-Thames (13 miles)
The stage starts at the main door of Hampton Court Palace and follows the Thames Path through Hurst Park, Walton-on-Thames, Halliford, Old Shepperton and Laleham to the finish at Staines-uopn-Thames Pier. The route is flat and easy. For photos with blue borders, click on photo for larger image.
The Start at Hampton Court.
Guarding the Main Gate of the Palace.
Hampton Court Palace from across the Thames.
Looking back to Hampton Court Bridge.
River Thames Sign, Molesey Lock - click to read.
Houseboats at Taggs Island.
The Astoria - Houseboat of Fred Karno
Garrick Villa & Temple
Molesey Hurst
Hampton Ferry & Church
Platts Eyot
Hedge Sculpture next to the river and Thames Path past the wall of the Molesey Reservoirs
The Weir Hotel on the Thames Path near Sunbury Weir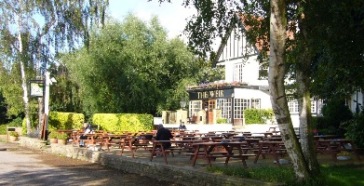 Traditional boat near Weir Hotel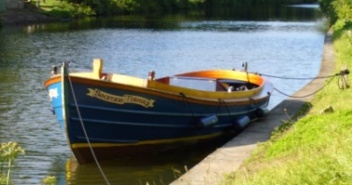 Sunbury Court hides behind its island
Into Sunbury Lock
Start of the "Walton Mile"
Sir Arthur Sullivan's house next to the towpath at Walton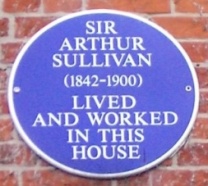 Grave of Edward Lumpy Stevens in St Mary's churchyard and Black Swan on Thames at Walton
The Swan at Walton-on-Thames
Walton Wharf and Marriage Certificate of Jerome Kern - click for larger images.
Mr Whippy & Back of Swan Pub Walton Riverside.
Old Manor House Walton.
Old Manor House sign - click to read.
River Thames Path at Walton
Cecil Hepworth, Netfold Studios & Clifford Spain - click to read more
Footbridge over the entrance to Walton Marina
Thames Path Sign near Walton Bridge

Walton Bridge
Thomas Love Peacocks house at Halliford
Old Shepperton Square & Church
Sign over the door of The Anchor Hotel & Margaret Love Peacock's headstone Shepperton Square - click for larger images.
Thames Court Hotel at Shepperton Lock
River Thames Path towards Chertsey Bridge
Blanch Herriot Monument and Chertsey Campsite next to River Thames at Chertsey Bridge
Thames Path signpost and House Painting near Chertsey Bridge
Chertsey Lock and M3 Road Bridge from under Chertsey Bridge
Kingfisher pub and nearby Coal Post
Magna Carta Hotel Barge under M3 road bridge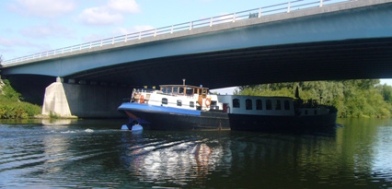 Laleham Reach in Flood and the Bar-B-Que area
Laleham Reach, one of many signs - "Get to know the Birds" & Mr Whippy ice-cream van
Matthew Arnold's Grave at Laleham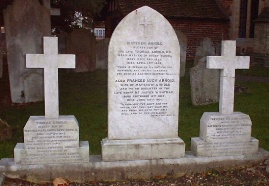 River Thames after Laleham
Looking back to Staines Railway Bridge
Staines Town Hall and the Trafalgar Way Plaque on its side - click for larger.
Water Feature and Swan Arch, Staines riverside. By the finish.
Copyright @ Sean.Davis 1995 - 2020 All rights reserved