[ Home ]
Photos - Leg 3
The short path from the car park to the start
Starts at the Old Church, on the Thames at Boveney.
The start in 2003.
The Thames, near the start.
The Eton School Boathouse at Dorney Lake.
Across the Thames at 1 mile.
Oakley Court at 1.5 miles
Looking back along the Thames at 3.8 miles.
Through Brunel's Sounding Arch at 4 miles. The bridge was built in 1839, both brick arches are 123 ft long and are the longest in the world..
Towpath before Maidenhead Bridge in flood
Over Maidenhead Bridge at 4.5 miles
Past Boulter's Lock, shortly after follow the Thames Path away from the roadand along Cliveden Reach..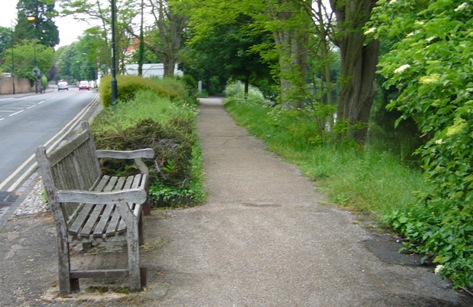 Thames Path from Cliveden Reach towards Cookham
Mill House and cottages Cookham
Through Cookham Village at 7.5 miles.
The Stanley Spencer Gallery and The Sign on the Ancient Tarry Stone.
Fernlea Cottage - Birthplace of Sir Stanley Spencer
Through the Churchyard at Cookham.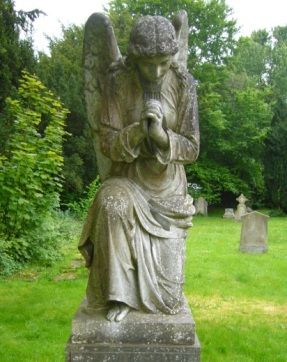 Onto the Thames at 8 miles
Cookham Bridge.
The Thames just after Cookham
Over Bourne End Railway Bridge at 9.5 miles.
River Thames Path Bourne End
Sailing Regatta at Bourne End.
Leave the Thames at 10 just after Bourne End
Thames in flood between Bourne End and Spade Oak
Across the level crossing towards Spade Oak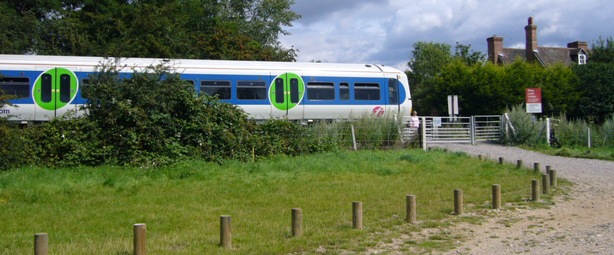 Lane past Spade Oak Pub
Old Thatch, Spade Oak. Once home to Enid Blyton
Ponies on the path from Old Thatch to Spade Oak Nature Reserve
Through Spade Oak Nature Reserve
To and through Little Marlow Village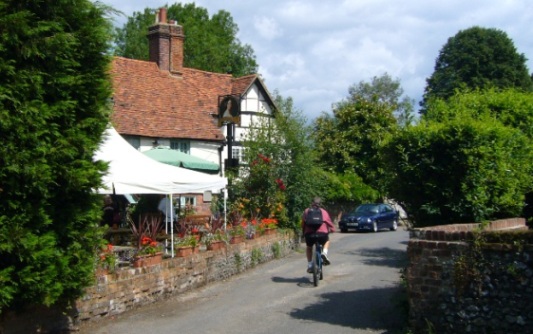 Finish on the green at Little Marlow.
Gary Woolgar, Brighton & Hove AC takes leg 3 at Little Marlow in 2003.
Lynda Howe and Clive Beauvais at the finish in 1995
[The link bar feature is not available in this web]