[ Home ]
Photos - Leg 8
Starts at the old railway station on the Cole Green Way at Letty Green.
There are many wooden carvings around the start.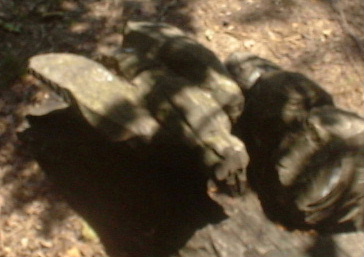 The Cole Green Way is the old railway between Welwyn & Hertford and is now a cycle-path. I makes a great route to run along.
A plaque of the front of an old house in Castle Street, Hertford, at 2.7 miles where the brothers Richard & William Westall lived.
The Stone at 2.9 miles, at the entrance to Hertford Castle remembers the first General Synod of English Church, held here in 673AD. For a larger picture and to be able to read the inscription, click on the photo.
River Lea Valley Path to Dobbs Weir
Anne Moylneux and Matt Gisby on the River Lea Path.
Dobbs Weir & the Fish & Eels Pub