[ Home ]
Photos - Leg 17
Leg 17 - Starts from Westmore Green at Tatsfield.

The Old Bakery at Westmore Green
The second phase of runners leave Tatsfield Green.
A steep decent followed by a sharp turn at 4.7 miles. The arrow below helping to keep them on route.
Ancient Trackway after Godstone Vineyard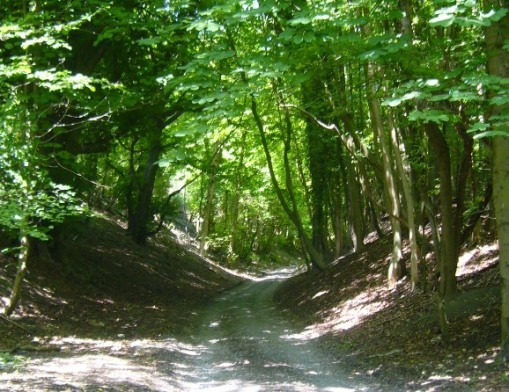 Footpath to North Downs Way Footbridge over A23
The viewpoint on Gravelly Hill at 6.4 miles.
Looking down at the M25 motorway