[ Home ]
Photos - Leg 18
Leg 18 - starts beside Merstham Cricket Club and follows the path (North Downs Way) below, across Reigate Hill Golf Course.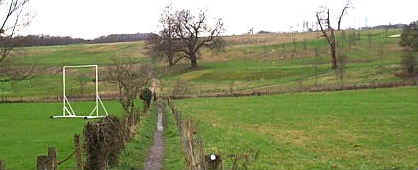 Just after the start in 2002.
Leaders cross Reigate Hill Golf Course
At 0.8 miles the route enters the grounds of The Royal Alexander School.
Car park and picnic area, at Reigate Hill.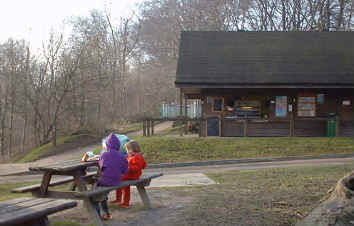 View of Reigate from Reigate Hill
Up to the footbridge over the A217
Reigate and Gatton National Trust Sign
North Downs Way Map on Reigate Hill. For a large image, click on the photo.
The path from here gradually climbs uphill, through woods, past Reigate Fort, the water tower and masks, to the top.
There are many pill boxes, along the path, left over from the war.
At the top of the hill at 3 miles is the Georgian Pavilion, presented to the Corporation of the Borough of Reigate by Lieutenant-Colonel Robert William Inglis in 1909. From here there are splendid views along the Downs and to the south.
The blue "Sky" roof in the pavilion.
The route continues along the North Down Way, and Boxhill Road, to Boxhill.
The Viewpoint, Boxhill, at 8.6 miles.
The finish at the Visitor's Centre, Boxhill.
Some Photos near the finish.
The grave of Major Peter Labelliere buried upside down on Box Hill. "As the world is turned topsy-turvy", he reasoned he would be the right way up in the end.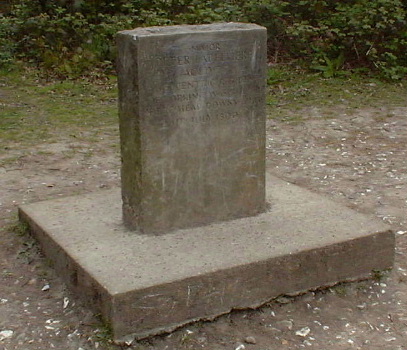 National Trust Map of Box Hill.
Blue Plaque outside Swiss Cottage, where John Logie Baird carried out some of his first experiments with television.