[ Home ]
Photos - Leg 19
Leg 19 - Starts from the National Trust Visitor's Centre on top of Boxhill.
Boxhill is called so because of its box trees.
The first two miles follows "Zig Zag Road" down to Burford Bridge - a popular area for motorcyclists at weekends.
Beside the Stepping Stones over the River Mole, we use the underpass to cross the A24 to West Humble. Home of the Royal School of Church Music. It has the plaques below on the wall.
Below, the arch at West Humble.
Chapel Farm Barn & Postbox, Chapel Lane, West Humble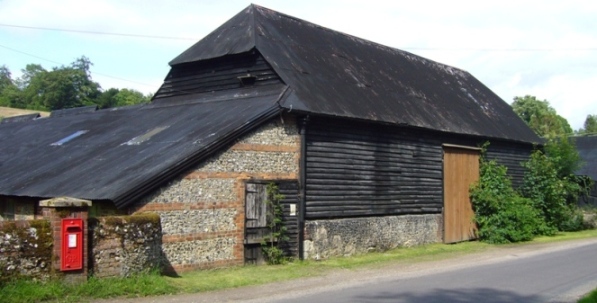 The Old Chapel ruin, now maintained by the National Trust.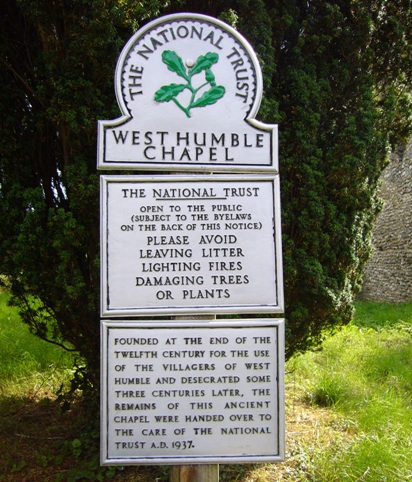 At 4.5 miles is the entrance to The Denbies Estate - the largest vinyard in the UK. The visitor's centre, off the A24, is well worth a visit.
The Gothic Church of St Barthelomew, on Ranmore Common, and its Lychgate at 4.7 miles, is known as "The Church on the North Downs Way".
Mike Hutchings, a happy 83 year old Straggler on Drove Road, Netley Heath at 7 miles
But which way now.
Along the North Downs Way.
The path to the finish of the stage.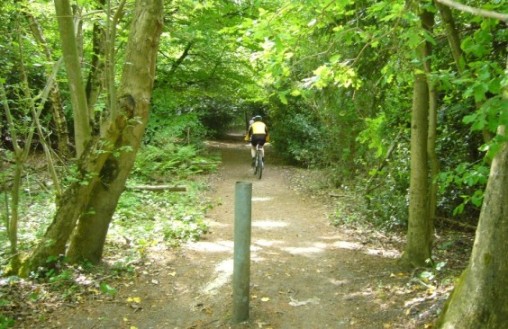 Just to the right of where the above photo was taken is an old concrete relic left over from the Canadian Army during World War II.
Approaching the finish along the North Downs Way.
To finish at the National Trust carpark and picnic site at West Hanger.