[ Home ]
Photos - Leg 20
Leg 20 - Starts at West Hanger Carpark and Picnic Site
The Start from West Hanger in 2005.
Getting ready for the start in 2003.
They're off! 2003.
The route falls downhill of the Downs, on narrow lanes with views to the west and over London. Through the picturesque village of East Clandon. Hatchlands Hall is National Trust and one of the first works of Robert Adams. The Wishing Well, below at 2 miles, is an old and comfortable watering stop along the way.
East Clandon Church.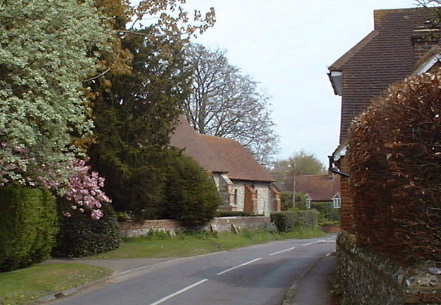 The "Tithe Barn", at 2.1 miles, now a family home, is one of the oldest in Britain and is listed in the Domesday Book. It maintains its original character.