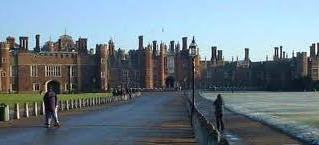 London Green Belt Way
[Home] [Route GBW] [Planning a Walk] [Route Access by Public Transport] [OS Grid & Post Codes] [Accommodation] [Links] [Accessibility] [Olympic Park Diversion] [News]
News from the London Green Belt Way
Marking the Route
So far, with councils, only Bucks CC and Thurrock CC have given permission to mark the route, but due to Government cut-backs there is no finance available and it is difficult to get council officials interested when they are more worried about keeping their jobs Ė I donít blame them. Itís a real shame as this project has been worked on by volunteers for almost 17 years, and since Londonís success in winning the 2012 Olympics we have worked really hard to unveil this in the run up to the games. However, this will not deter us from getting on with it. I have produced an initial survey of the complete route and this will soon start to be checked thoroughly on the ground.
With the route of the walk following, in places, at least 58 other marked long distance paths we intend to use the markers on these paths as direction signs which can be easily followed. This way we can finely tune the route instructions and work out where we need to add extra way-markers. Our initial work, with extra markers, will be on the route through Bucks, which includes some of the most difficult sections of the path. We will finance this from part of the profits made from our charity Green Belt Relay run. Depending on how much this costs and with permissions from more local councils, we will then target other sections for way-marking and look where we can source extra finance. Itís going to be a long drawn out process, but I do hope to achieve most, if not all of it this year.
You can download the initial survey of the route by following the link below. If you wish to help, or support our project in any way you can contact me on 07746 062183 or e-mail me at seangbr@tiscali.co.uk.
London Green Belt Way Initial Survey
Follow London Green Belt Way on Twitter
If you wish to follow our progress on Twitter, you can do so at http://twitter.com/GreenBeltWay
London 2012
On reading other parts of this website, you may already know I aim to use both London Green Belt Way and the Green Belt Relay as a means to take the feel of the 2012 Olympics to the people around the outside of London. You can visit the Olympic Park Diversion Loop from the London Green Belt Way by clicking HERE or the proposed 2012 Olympic Green Belt Relay Ė a 24 stage run over 2 days which starts and finishes in the Olympic Park. I will spend most of my spare time this year in trying to achieve this. I have a great team behind me, but itís going to be a huge task and I am open to any suggestions or support.
Sean Davis
Copyright @ Sean.Davis 2010 All rights reserved.