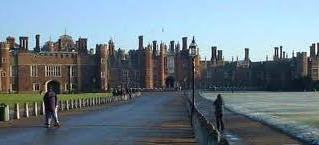 London Green Belt Way
[Home] [Route GBW] [Planning a Walk] [Route Access by Public Transport] [OS Grid & Post Codes] [Accommodation] [Links] [Accessibility] [Olympic Park Diversion] [News]
Websites where you can Search for Other Accommodation
The list below gives just a few suggestions. However, there are numerous other websites where you can search yourself.
General Information on Where to stay
English Tourist Board - www.enjoyengland.com/stay/
Visit Britain - www.visitbritain.com
South East England Tourist Board - www.visitsoutheastengland.com
London Town - www.londontown.com
Heritage Britain - www.heritagebritain.com
UK Hotels – www.hotels.uk.com
Active Hotels - www.activehotels.com
Hotel Link - www.hotellink.co.uk
Campsites – www.ukcampsite.co.uk
Youth Hostel Association – www.yha.org.uk
Bed & Breakfast - www.bedandbreakfastmap.co.uk
Self-catering - www.selfcatering-directory.co.uk
Budget Hotels
Travelodge – www.travelodge.co.uk – for as little as £19 per night for a family en-suite room
Premier Inn - www.premierinn.com – from £29 per night for a family en-suite room. Many have pubs / restaurants, but check first.
Around the Route
Below are listed the websites I have found useful for finding accommodation around the route of the London Green Belt Way and I hope they are of use to you. Where possible, I list local councils who have put a lot of effort into promoting tourism and their local business. It's a shame some do not as this excludes many small hotels and guest houses. I am open to suggestions to list others.
Royal Borough of Kingston-upon-Thames - www.kingston.gov.uk/browse/leisure/tourism.htm
Surrey – www.visitsurrey.com (see for stages 1 - 2 & 16 - 22)
River Thames - www.visitthames.co.uk
Windsor & Maidenhead – www.windsor.gov.uk
Marlow - www.touruk.co.uk/bucks/bucks_marlow.htm
High Wycombe / West Wycombe – www.aboutbritain.com/towns/high-wycombe.asp
Amersham - www.amersham.org.uk/faq/#bed
St Albans City & District Council - www.stalbans.gov.uk/leisure-and-culture/tourism-and-travel/
Hertfordshire County Council - www.hertsdirect.org/comdirectory/comvol/acstay3y/
Hertford - www.hertford.net/travel/accommodation.asp
Lee Valley - www.leevalleypark.org.uk/en/content/cms/where_to_stay/where_to_stay.aspx
Essex - www.visitessex.com/accommodation/
Chelmsford - www.chelmsford.gov.uk/index.cfm?articleid=9167. Near to Blackmore at end of stage 11.
Brentwood Borough Council - www.brentwood.gov.uk/index.php?cid=215
Thurrock Council - www.thurrock.gov.uk/touristinfo/content.php?page=accomsearch. North of the Queen Elizabeth II Bridge.
Dartford - www.4hotels.co.uk/uk/dartford.html
Eynsford - www.eynsfordvillage.org.uk/accomodation/accomodation.html
Kent - www.visitheartofkent.com or www.visitkent.co.uk
Sevenoaks - www.touruk.co.uk/kent/ken_seven.htm#WhereToStay
Redhill - www.hotellink.co.uk/docs/uk/england/surrey/redhill/hotels001.htm
Reigate - www.hotellink.co.uk/docs/uk/england/surrey/reigate/hotels001.htm
Dorking - www.hotellink.co.uk/docs/uk/england/surrey/dorking/hotels001.htm
Guildford - www.guildford.gov.uk/index.aspx?articleid=4038
Woking - www.woking.gov.uk/woking/visit/wheretostayandeat/stay
Weybridge - www.allaboutweybridge.co.uk/aaw/travel.htm
Walton-on-Thames - www.walton-on-thames.org/information/hotels/
Booking Late! You may find Special Deals
LateRooms.com - www.laterooms.com
LastMinute.com - www.lastminute.com